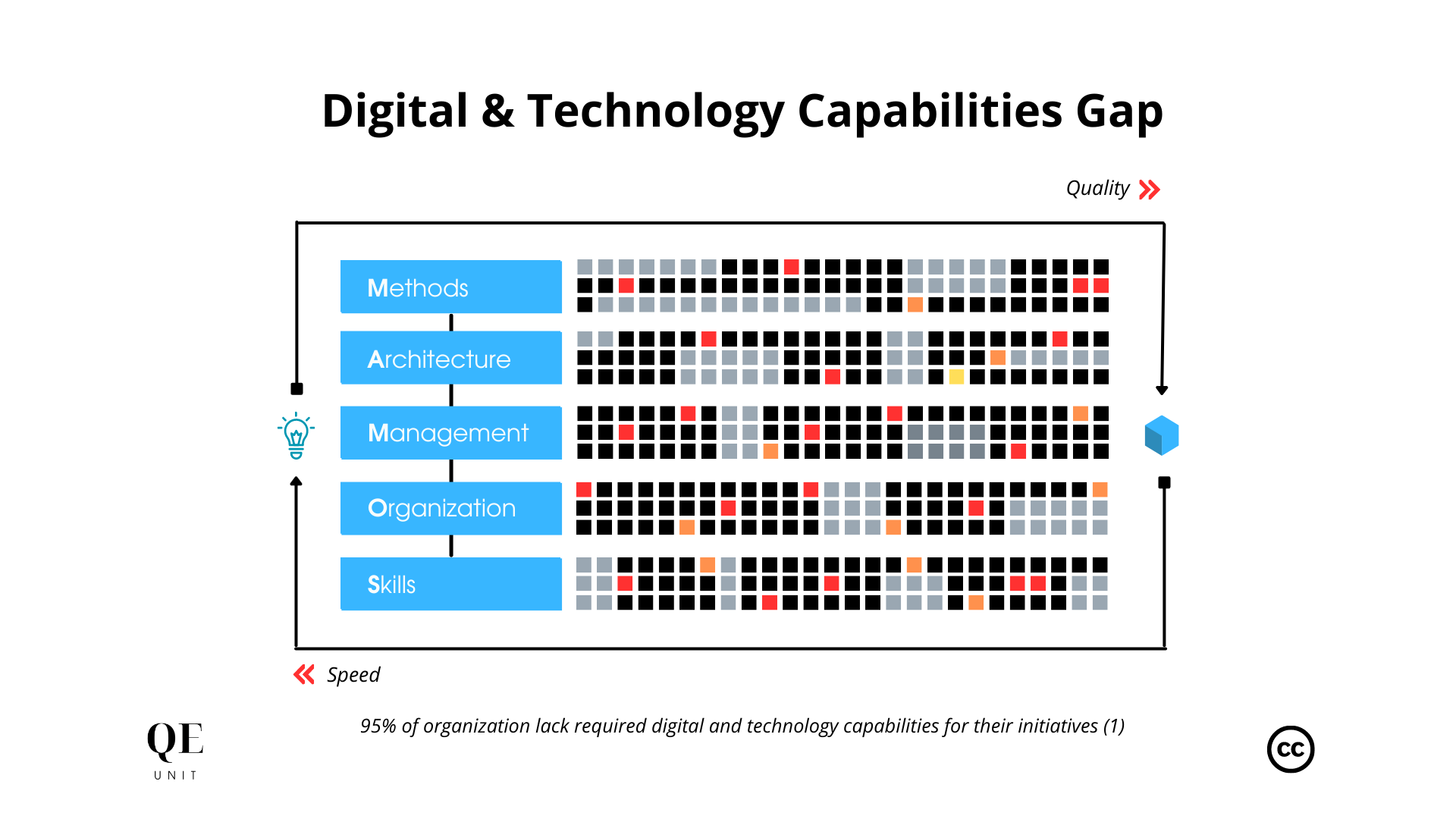 WHY QUALITY ENGINEERING
Quality at Speed Gaps
95% of organizations announce digital and technology initiatives without the supporting capabilities¹.
Speed matters when new actors reach $1b valuation in less than 6 months
Reliability means adapting faster and performing 50% better than competitors
Efficiency is the sustainability game-changer when we have to produce more with 70% less resources.
¹The State of Organizations, 2023. Mc Kinsey & Company.
WHAT IS MAMOS
Act on the entire software system to deliver sustainable transformations
MAMOS organize software practices in a progressive, incremental and scalable way acting on the entire software system.
Methods
Architecture
Management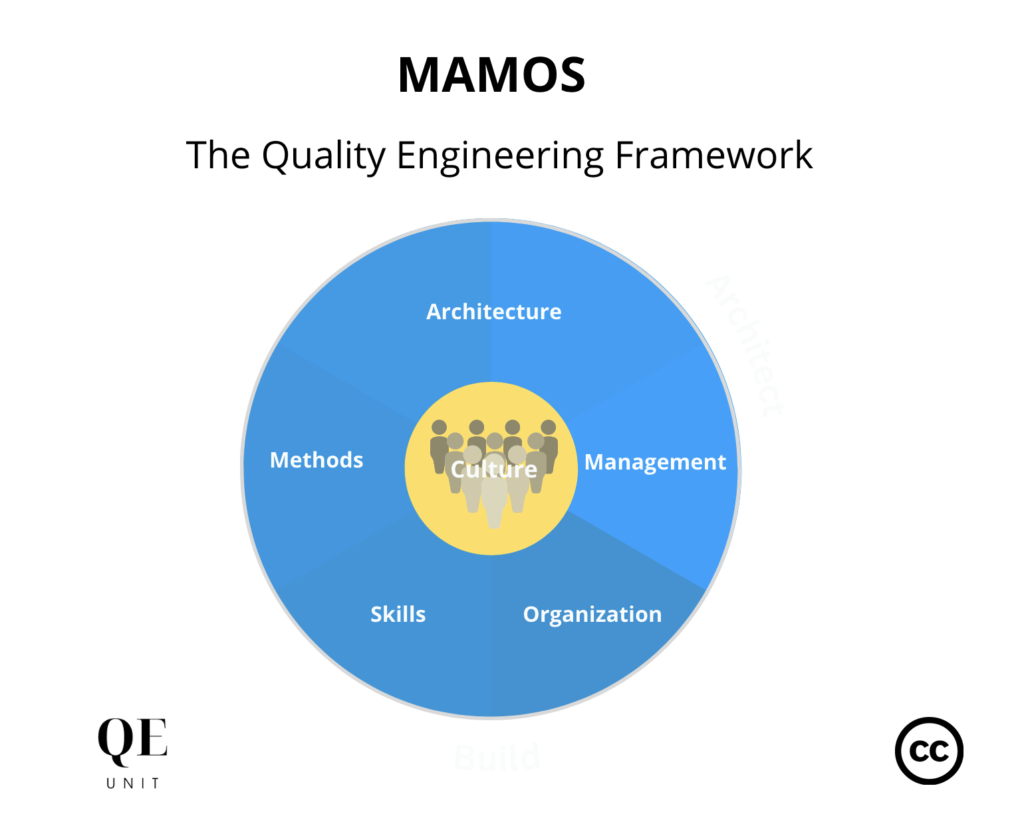 QUALITY ENGINEERING FRAMEWORK
Engineer Quality at Speed
Quality Engineering builds upon MAMOS Blueprints to architect and build Quality at Speed software production systems.
Built-in Quality in the entire production system
Sustainable speed flows as a consequence
Reliability with a system over individual pieces
Efficiency-reloaded driving incremental system improvements.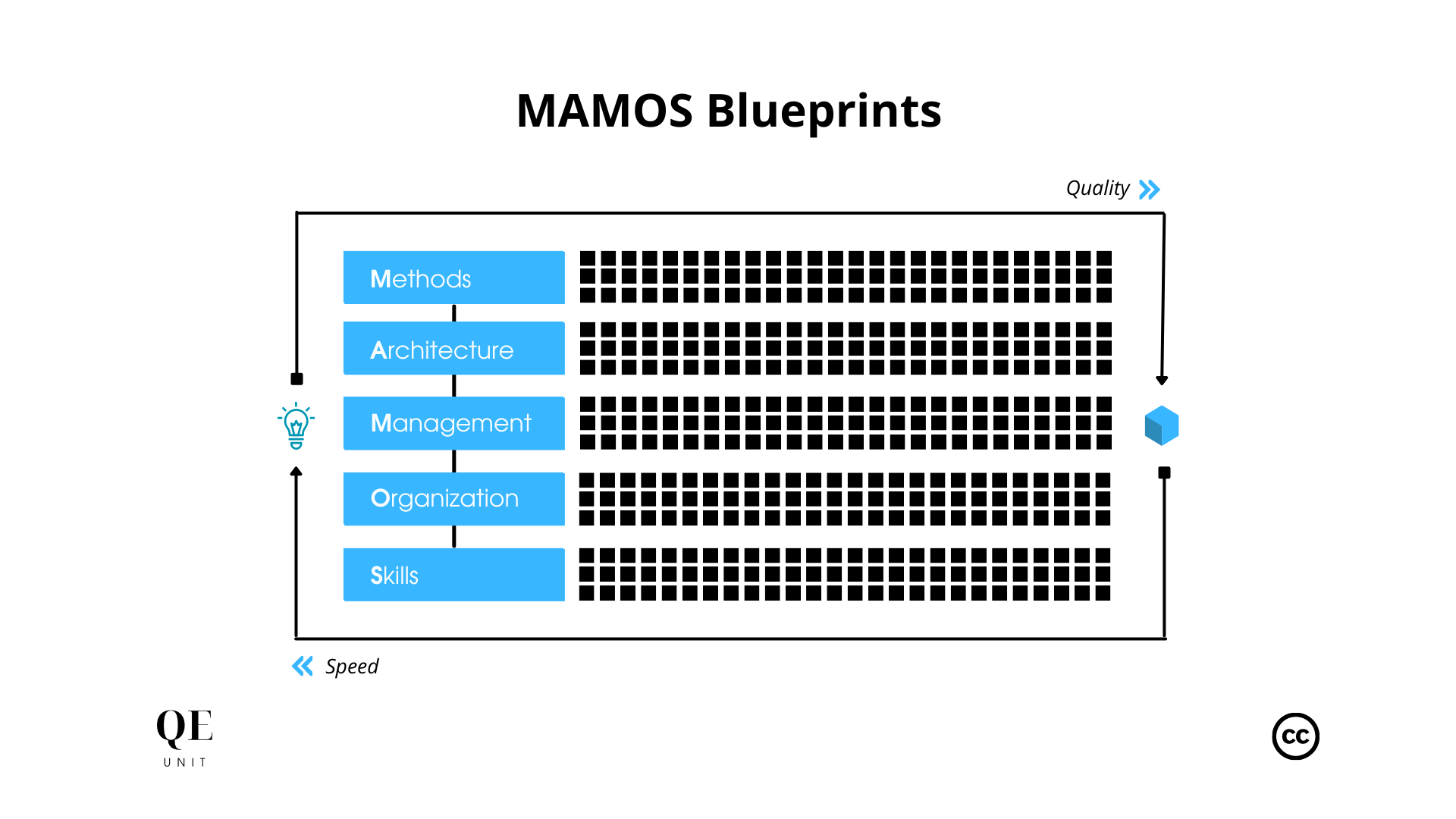 MAMOS and all QE Unit content under the CC-Attribution-NonCommercial-ShareAlike 4.0 International (CC BY-NC-SA 4.0).