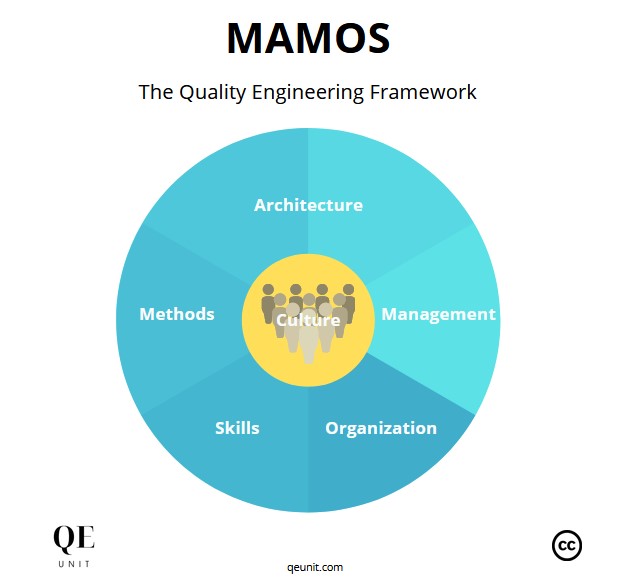 WHAT IS MAMOS
Act on the entire software system to deliver sustainable transformations
MAMOS organize software practices in a progressive, incremental and scalable way acting on the entire software system.
Methods
Architecture
Management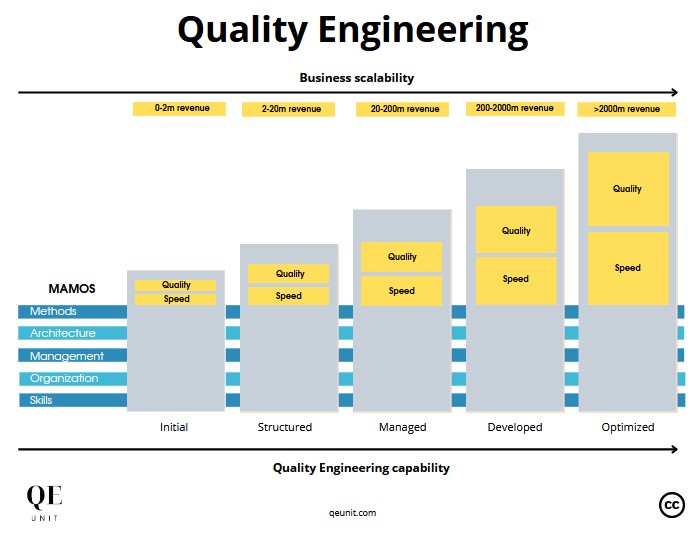 Leverage the right practice at the right time for your business
MAMOS structures the transversal software practices you have to combine at given business stages to let you benefits from the speed of quality.
Start-up
It's about finding the match between users and technology.
Large enterprises
The business start to depends on multiple software areas.
Scale-up
The focus is to rapidly expand to capture the market.
SME
Expansion and new revenues streams must be developed.
Corporations
Sofware ecosystems drive the continuous business reinvention.
Focus on key limiting factors over local optimizations
Step back on the big picture with the Quality Engineering framework to identify where are your key limiting factors, addressing them in a systematic way with MAMOS.
Business-driven
The goal is to deliver business outcomes with software.
System-thinking
It's about having the big picture to change with impacts.
Value-stream
The flow of activities drive the organizational performance.
Theory of constraints
The system is limited by its weakest point – address them first.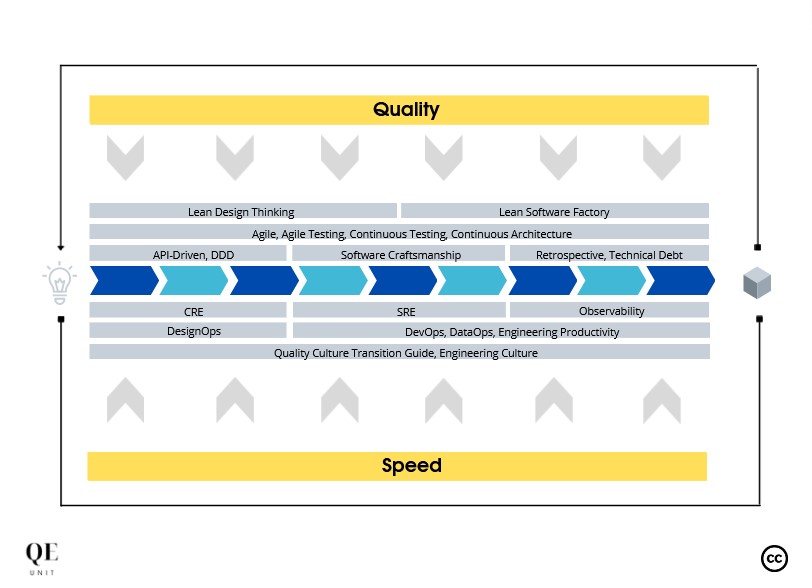 See clear and make the right choices in the software ecosystem
MAMOS organizes over the noise and confusion revolving around multiple software practices where buzzwords can make us lose sight of what the business needs.
Motivations
Why does a practice was created in the first place?
Maturity
At which maturity and speed a practice should be adopted?
Contribution
How a practice contributes to Quality at Speed?
Timing
In which contexts and moment use a specific practice?
The Quality Engineering Framework, Manifesto & MAMOS are licensed under a Creative Common Attribution-NonCommercial-ShareAlike 4.0 International (CC BY-NC-SA 4.0)