FRAME
Assess your Quality at Speed capability
Identify key assets and areas of improvements by assessing your Quality Engineering maturity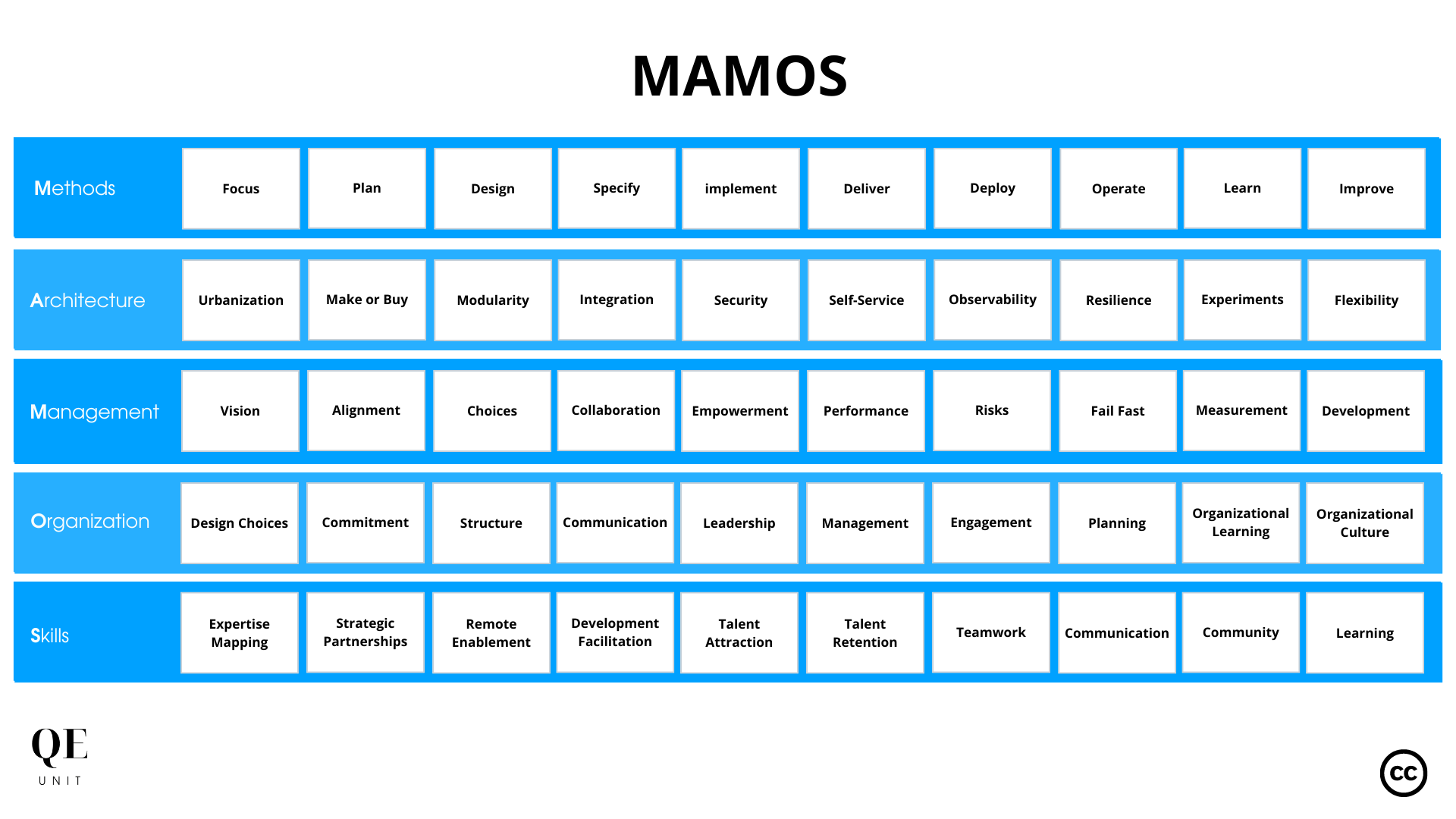 The full MAMOS map is available for a complete assessment on 200 software production areas.
Use the contact page for more information
ARCHITECT
Start your Quality Engineering journey
Architect your software production system solving structuring Quality and Speed pains.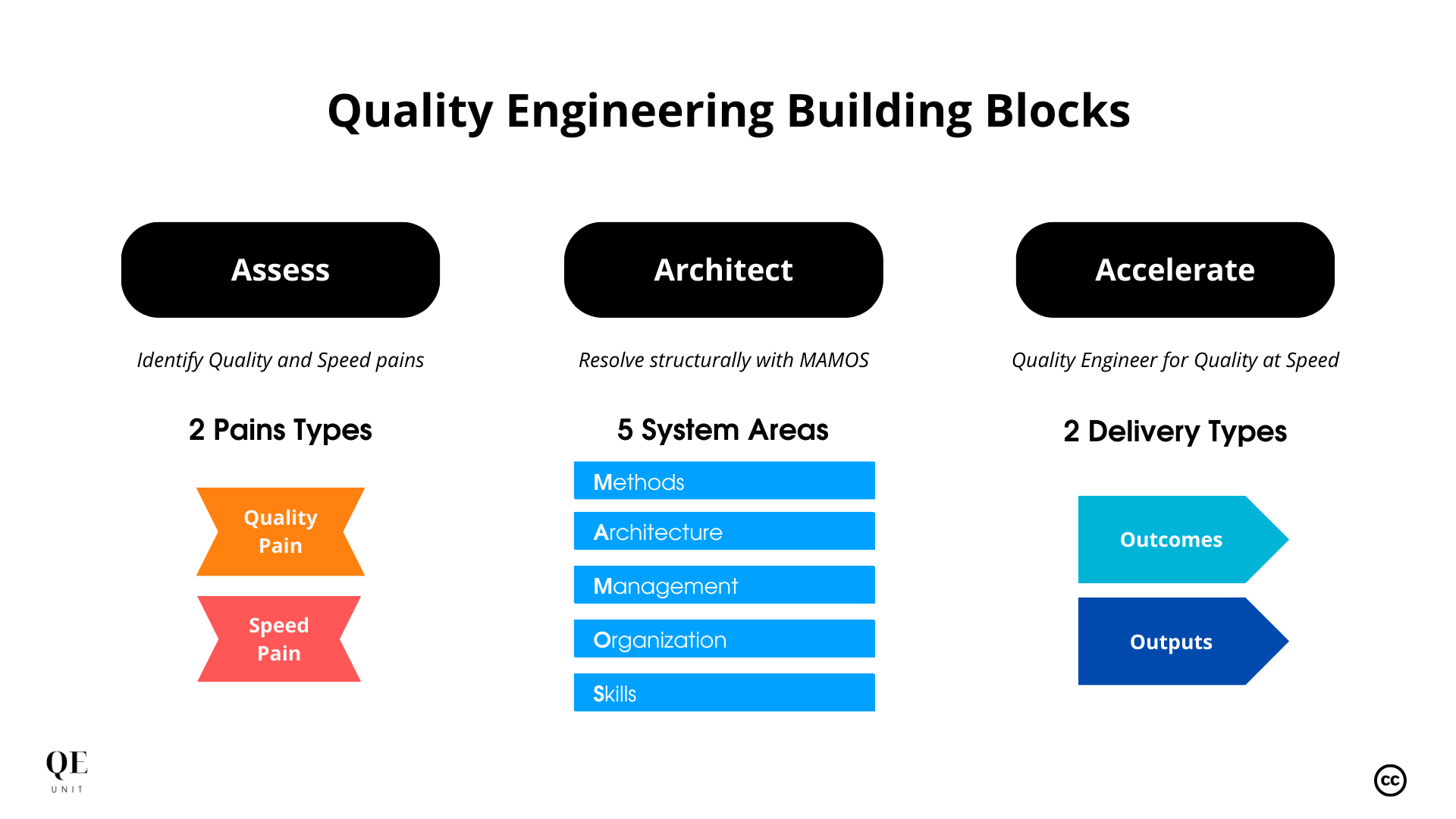 TRANSFORM
Deliver Quality at Speed
Iterate with focus on key MAMOS areas of your software production system for Quality at Speed.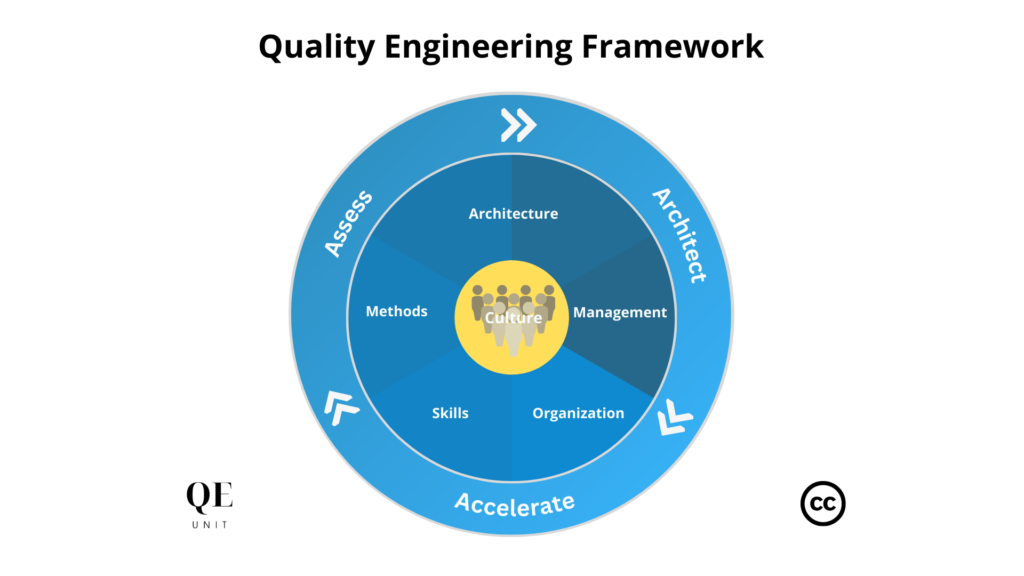 MAMOS and all QE Unit content under the CC-Attribution-NonCommercial-ShareAlike 4.0 International (CC BY-NC-SA 4.0).